Every time I meet the British Consulate team for Tenerife I learn something new and helpful. I could have sworn it was a classy version of Girls Aloud or Pussycat Dolls as they took their places at the top table in the Los Cristianos Cultural Centre but their advice was music to all our ears.
Kicking off the new season of the Europeans Citizens Group, the consulate staff were introduced by Carol Salisbury, the new President of the former Ciudadanos Europeos. From left to right meet Consular Officers Monica, British Vice Consul Helen Keating, Penny Gomez, and Mary Suarez. For their purposes Tenerife refers to the province, that includes La Palma, El Hierro, and La Gomera so there's a lot of ground to cover with two million visitors a year and 30,000 registered settled ex pats. That brings us to one of the hot topics for the consulate and the European Citizens – the padron. Registering as a resident of your municipality (Arona, Adeje etc) helps the councils to assess community needs. It gives you the right to vote in the council elections (coming up May 2015) and the big carrot is the 50 % travel discount between the Canary Islands and to mainland Spain, you even get discounts on theme parks and events.

Passports can be a cause for worry, resident renewals now all go through the UK and there are ways to avoid feeling stranded. A bit of flexibility is helping to untangle the backlog that built up over the summer, you can apply for a free temporary one year passport extension but only if your passport expired in the last six months or will expire in the next three months, you have not already applied to the UK, and you have at least three clear pages in the old passport. The consulate can also issue an Emergency Travel Document if your passport is missing, this will cost 95 pounds or 125 euros.

Helping the vulnerable is another key area for these dedicated people, especially if it involves minors, the hospitalized, crime victims, and those with disabilities. The consulate staff can liase with the main agencies such as police and medical to help repatriate or contact family back home via trained specialists. We can all take measures to make sure we are covered for the unexpected, residents need to register with the health system, the EHIC card is only valid for visitors but even with these safeguards travel insurance is still a cheap way to avoid expensive shocks.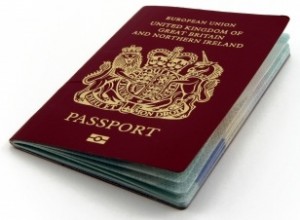 There was so much good information coming across at the meeting my pen was sizzling, the growth of social media means you can browse all these subjects and more at your leisure so save the contact points below that are aimed at Brits who are resident in Spain. The European Citizens group is itself an excellent network and all for just 20 euros a year per household – and they have a better social life than I have ever had! They regularly have interesting guest speakers, this time Ros Jeffrey of the South Tenerife Christian Fellowship gave a talk on behalf of She Europe, an organization that offers help and support to women in distress. The Fellowship have recently taken over The Living Room, a drop in centre in the nightclub heart of Playa de Las Americas, they have always done great work and can now continue to do so. Isn't it good to know there are so many safety nets and generous people out there in Tenerife ready to catch you if you fall.
CONTACT POINTS
BRITISH CONSULATE www.gov.uk/world/spain
Facebook www.facebook.com/BritsLivingInSpain
Twitter www.twitter.com/Britslivespain
Tel 902109356
HEALTHCARE IN SPAIN
www.healthcareinspain.eu
EUROPEAN CITIZENS GROUP
europeancitizens23@yahoo.com
SHE WOMEN
Helpline 690964145